Achat
European Movie and TV Star
In Europe, Achat has hosted TV game shows plus has appeared in TV commercials besides several movies. He knows over 100 different acting commands.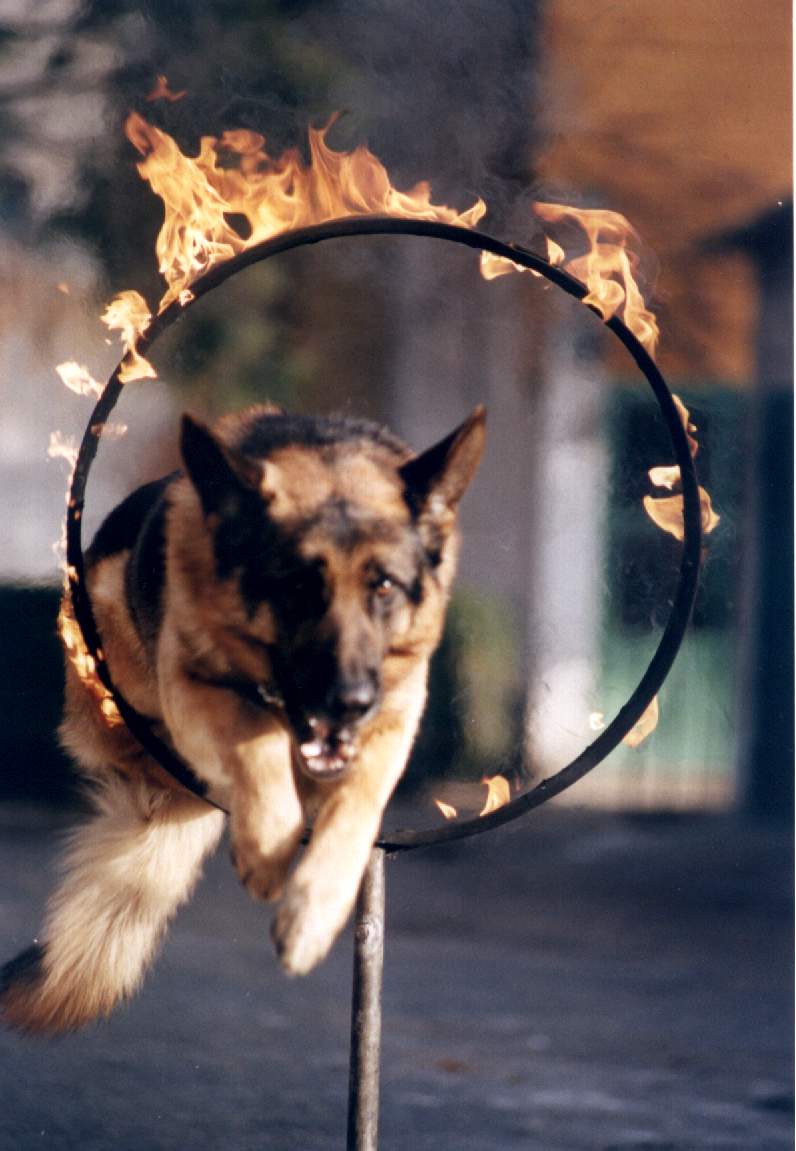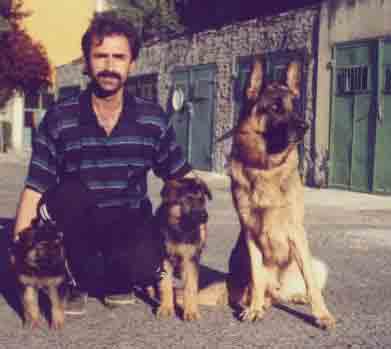 Achat with two of his children.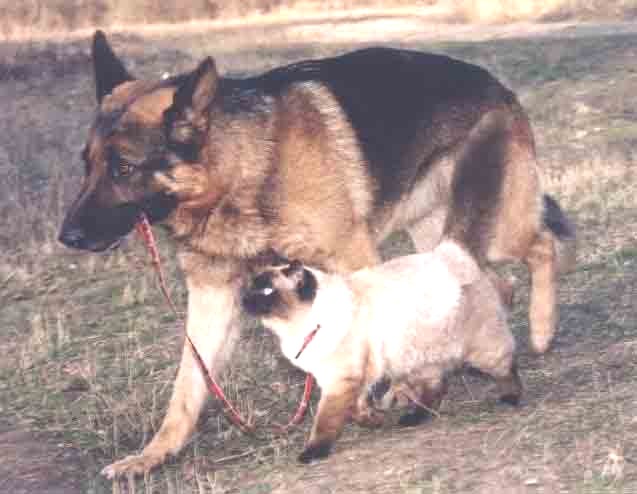 Achat with Siro, the cat actor.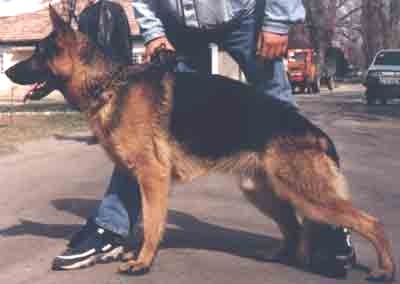 Achat can be a true actor one minute and then compete in the conformation shows exhibiting his true correctness of structure the next minute.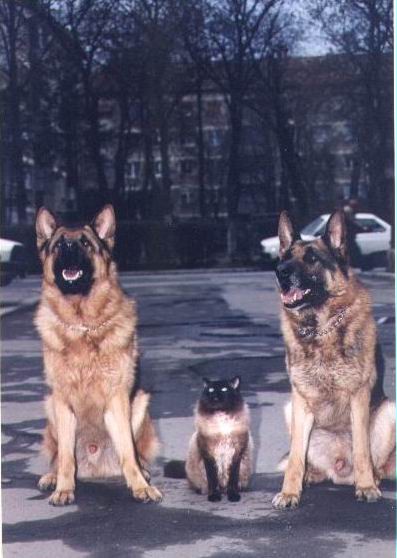 Brio (left), Siro the cat and Achat (right) are all TV actors.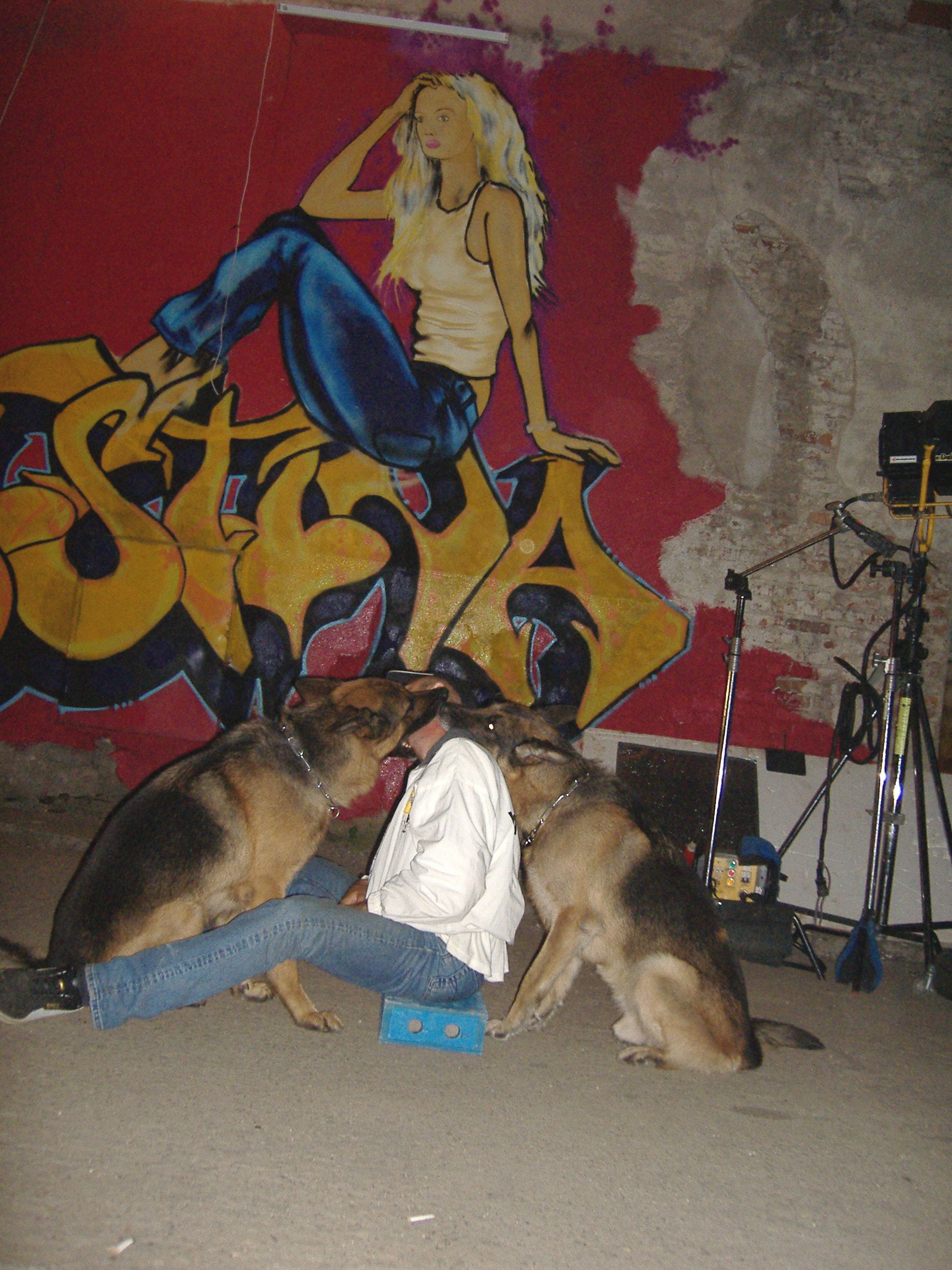 Hold that bad guy.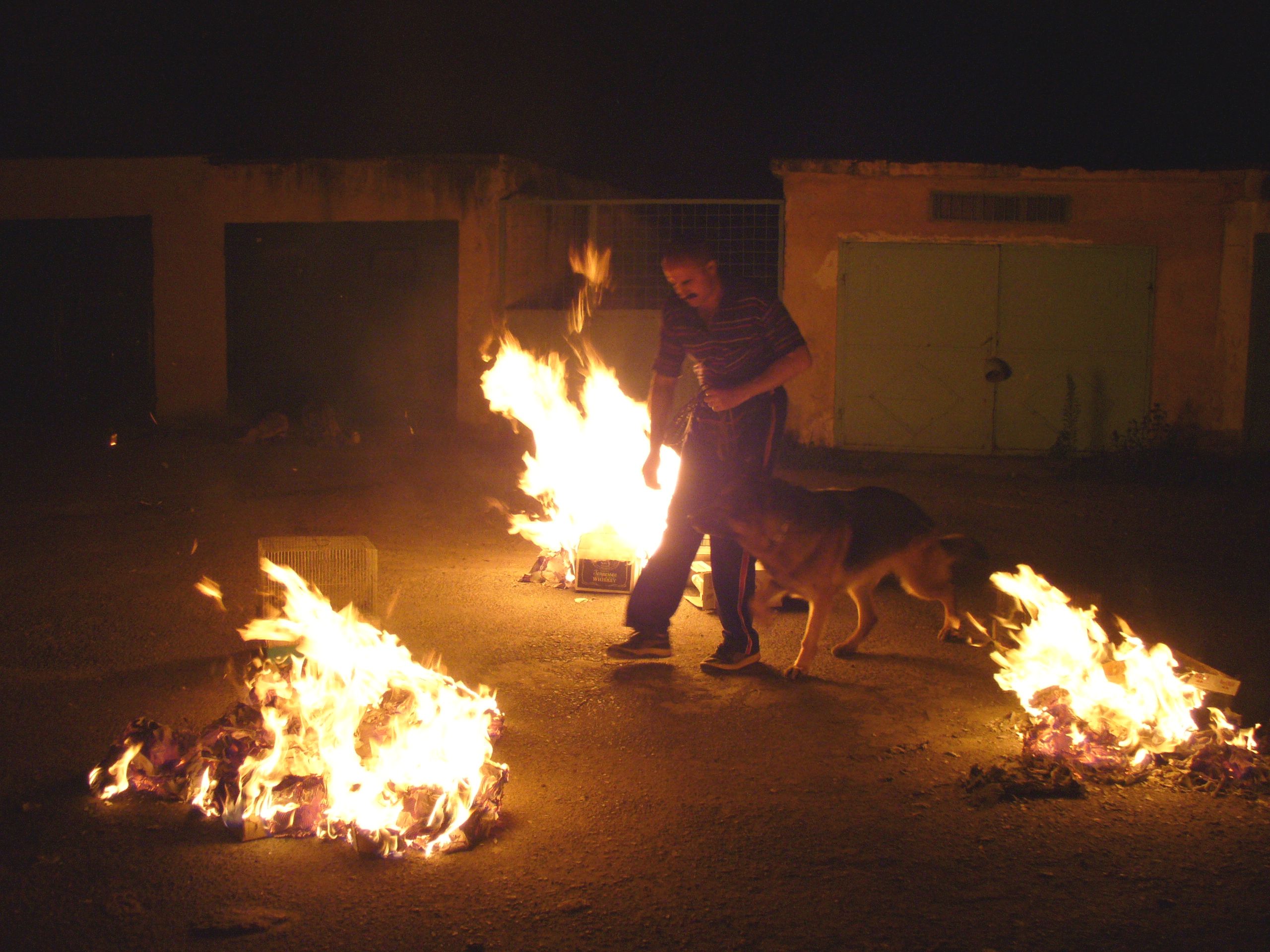 Fire no problem
Click here to View Achat's Pedigree
Click here to view some of the Magazine articles featuring Achat
Click here to view some of the stunts Siro the cat performs
BACK TO ADULT DOGS FOR SALE
BACK TO PUPS FOR SALE
BACK TO STUD SERVICE
BACK TO TRAINING PAGE
BACK TO GOOD INFORMATION PAGE
BACK TO HOME PAGE